Hannaford Plantsgiving Q&A Session
Learn more about our Plantsgiving Shopper Marketing Campaign
---
Thursday, June 15, 2023
10:00 AM - 10:30 AM (PDT)
Zoom link sent after registration.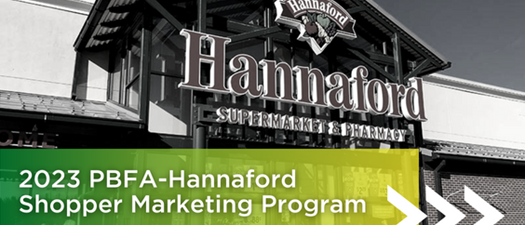 As with years past, PBFA is partnering with Hannaford Supermarkets on our members' behalf to offer PBFA members an exclusive opportunity to participate in the Plantsgiving Marketing campaign. Please join us and the Hannaford buying team in a Question-and-Answer session. You'll learn the benefits, requirements, and campaign details to help navigate your participation decision for this exciting opportunity.
PBFA works with Hannaford to make what might otherwise be cost-prohibitive for each member accessible by sharing the costs across brands and adding impactful elements such as influencer engagement, making this a multi-brand, multi-category event across the store. Past events with Hannaford have boosted sales during and after the event, increased consumers' awareness of participants' brands, and strengthened the relationship between brands and their Hannaford category team.
The campaign promotion will run from October 22 through November 25. For the full vendor package details, click here. Sign-ups for the November program are due by July 7, 2023. If you are unable to attend, the call will be recorded.
For More Information: