Sherimane Johnson
Individual Member
Member Since: 2023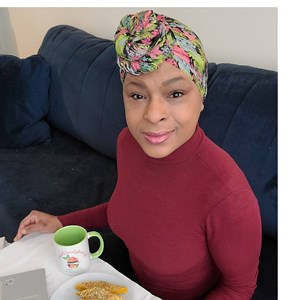 Professional Bio
Sherimane Johnson stands at the nexus of culinary arts, health coaching, and IT project management. With two decades of diverse experience, her journey intertwines passion with purpose.

In the vegan culinary world, Sherimane boasts 14 years, mastering African, Indian, and Latin cuisines, each a melodious blend of spices and wellness. Her self-taught journey has led to two cookbooks, features in RedFin, The Spicy Green Book, and The Philadelphia Inquirer, and virtual classes that reflect her community ethos, partnering with entities like the Peace Advocacy Network and the American Vegan Society.

More than a chef, Sherimane's triumph over diabetes transformed her into a certified plant-based nutrition coach. She offers a holistic approach, understanding that diet transcends the plate, touching the soul. One notable triumph was guiding a pre-diabetic client to a healthier, happier life.

Sherimane's tech prowess spans 20 years in IT project management, notably orchestrating an eco-friendly initiative for a cold storage firm with her PMP certification. Her approach seamlessly marries the structured world of IT with the creativity of the culinary arts.

What sets her apart is her innate grasp of human dynamics. In IT, she deciphers unsaid sentiments, fostering unparalleled relationships. In the kitchen, she challenges vegan food myths, crafting dishes that not only tantalize taste buds but also combat poverty and poor health.

Affiliated with the Plant Based World Association and partnered with organizations like the Urban Tree Connection, Sherimane's mission is clear: "To use innate gifts to better others." Across her multifaceted roles, she underscores discovery and innovation, urging everyone to recognize the power of mindful choices for health, environment, and generations to come.