The Happy Vegan, LLC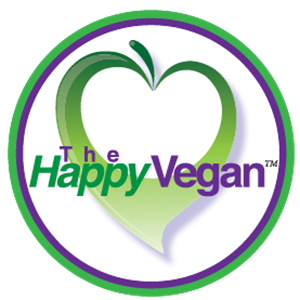 Organization Overview
The Happy Vegan™ (maker of Notcho Nocheez™) started in 2014 after the owner (Sharon Gregory) received a shocking cancer diagnosis. She chose to adopt a plant-based, whole foods diet.
Transitioning to a plant-based diet was easier than anticipated, EXCEPT for giving up her love of CHEESE! When Sharon was unable to find a delicious & healthy dairy-free cheese alternative in the local stores, she was inspired to create her own. The challenge to create something that was nutritious, delicious and had an amazing "cheesy" flavor resulted in the unique product, Notcho Nocheez™. Although the product was first created in Sharon's Pittsburgh home, its popularity quickly grew and the manufacturing needed to be transferred to a co-packer who she chose in Punxsutawney, PA.
Notcho Nocheez™ is an all-natural and vegan product that is also free of gluten, sugar, soy, dairy and GMOs. Its main ingredient is almonds and it has a one-of-a kind creamy texture and delicious flavor. The three flavors are "Classic", "Tangy" and "Hot". Notcho Nocheez™ can be used as a spread for crackers or a sandwich/wrap; or as a dip for chips or fresh veggies. It can also be mixed with rice, potatoes, steamed veggies, salsa, or pasta. It can even be heated with tomato sauce to make a dairy-free creamy red sauce. The ways to enjoy this delicious almond spread are endless!