SFA Winter Fancy Foods Show
---
Sunday, January 21, 2024
to Tuesday, January 23, 2024
Category: Industry Events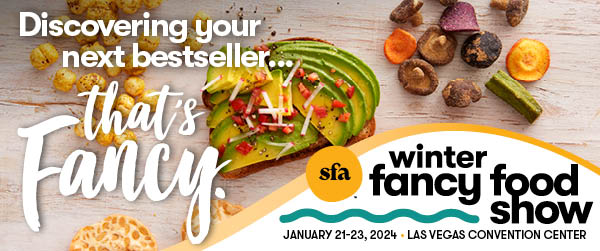 As an industry partner to the Specialty Food Association, PBFA is excited to share information about the Winter Fancy Food Show January 21-23, 2024 at the Las Vegas Convention Center.
At the Winter Fancy Food Show, you'll gain direct access to over 4,500 specialty food and beverage professionals who hold the keys to expanding your product's consumer reach. Don't miss this opportunity to secure your booth and unlock a world of new distribution possibilities. Ready to meet with the buyers that will shape the future of food in 2024? Learn more about SFA, the Winter Fancy Food Show, and the perks of exhibiting.


PBFA member discount information coming soon!