Red Gold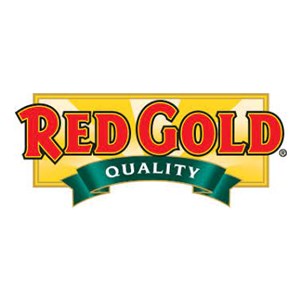 Organization Overview
Since first answering our nation's call to help feed the troops during World War II, Red Gold Tomatoes' and the Reichart family's mission has been to produce the freshest, best quality tomatoes available anywhere in the world. We proudly partner with over 40 Midwest family farms in Ohio, Michigan and Indiana to source our products, some of whom we have worked with for many decades. Being on the same latitude line as Italy, this part of the United States is the most ideal place to grow award winning crops year after year.

Our tomatoes are picked at the vine at the peak of freshness and because they are Steam Packed Fresh, there is never a need for artificial flavors, colors or preservatives. Red Gold's tomatoes are processed in one of our three award winning family-owned facilities and our Non-BPA/BPS lined cans ensure that you will be getting an off the vine tomato flavor with no unpleasant "can" taste.

In addition to being recognized with over 185 industry awards for quality, innovation, leadership, social responsibility and sustainability, we also recently won five highly prestigious ChefsBest® Excellence Awards. Nourished by the rain and the warmth of the Sun, we believe that our tomatoes are the finest on earth.